Algona Roofing Contractor & Gutter Company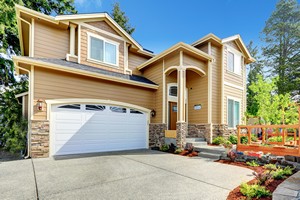 Star Roofing and Construction is the only name that you need to know, when it comes to all of your Algona roofing contractor and gutter company services. We take great pride in the work that we do, which is evident from the customer approval rating we have. These features of your home not only have to look spectacular, they have to be up to performing a very important job.
This means using the best materials and the finest in workmanship, in order to get the results that you want. Do not settle for less than the best, when it comes to the work invested into your home, including the roof and gutter systems.
Algona Roof Replacement
What many homeowners worry about is if they are really in need of replacement, or if repairs would suffice. Some points to ponder on this matter are:
Know the age of your roof and the life expectancy of the material. If someone is trying to talk you into new roofing long before it should be time, make it a point to get a second opinion.
Compare the cost of repair service to the current value of your roof. If repairs would cost 50% or more than the current value, it would be more cost-effective to simply opt for replacement.
Think also about the extent of the damage. For instance, hail damage may seem like something that would be easy to fix. However, enough hail damage means the structural integrity has been compromised and replacement would be wiser and make more sense financially.
Roof Repair Experts in Algona
If you know or even suspect that you are in need of roof repairs, the time to act is now. Even more importantly, the name to call on is Star Roofing and Construction.
We don't just aim to meet your expectations, our goal is always to exceed them. Get in touch with us today to find out more about what we can do for you.
If you are looking for a professional Algona roofing contractor, then please call 425-290-7827 or complete our online request form.