Ames Lake Roofing Contractor & Gutter Company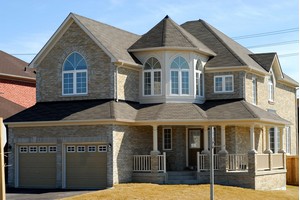 Since 1983, Star Roofing and Construction has been the name locals rely on for the best in roofing and gutter services. We are the local leading service provider because we genuinely care about the customers we provide that service for. We don't just want to meet your expectations, our goal is to exceed them.
These elements of your home are not just about curb appeal, although that helps too. It is about protecting the exterior, right down to the very foundation. Do not compromise quality or affordability when it comes to getting the best in local service work.
Ames Lake Roof Replacement
Do you need just repairs, or is it time for replacement? This is something that many a homeowner has to struggle with. Of course, make it a point to only partner with a reputable Ames Lake roofing contractor for your service needs and you will never have to worry about being given false information.
Some things to think about include:
How old is your roof and what type of material is it? Be aware of the age of your roof and the life expectancy of the material. If a so-called professional is suggesting replacement way before that time, make it a point to get a second opinion.
Also take the cost of the repairs versus the current value of the roof into consideration. In other words, if the repairs will cost 50% or more than the current value of your roofing, it is time to opt for replacement instead.
By partnering with our team of experts, you never have to worry about us steering you wrong. Your total satisfaction is our number one priority.
Roof Repair Experts in Ames Lake
Star Roofing and Construction can also provide you with the best in quality roof repairs. Our goal is to help you get the peak performance and maximum longevity from your roofing. We provide you with both affordability and top quality, when it comes to the service work that goes into your roofing.
If you are looking for a professional Ames Lake roofing contractor, then please call 425-290-7827 or complete our online request form.