Baring Roofing Contractor & Gutter Company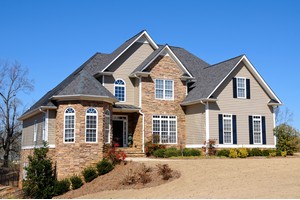 As a homeowner, at some point you are going to need to work with a professional for your Baring roofing and gutter service needs. This is where our pros here at Star Roofing and Construction come into the picture. We take great pride in the work that we do and that is evident from the results that we are able to provide for every client we work with.
These components of your house are not just about curb appeal, although that is certainly part of it as well. Your roof protects your home, as well as the people and property inside, from the elements. Your gutters help protect your roof, as well as the very foundation of your home.
Baring Roof Replacement
What exactly makes our team the right one to take care of your roof replacement work? Here are just a few of the reasons you should work with us:
We have been around since 1983, making us a part of the local community. Our customers are also our friends, neighbors and fellow community members, so it is in our best interest to offer them the finest in personal care.
We have worked hard to earn and maintain the impeccable reputation that we have. You cannot last for over 30 years without having an excellent track record.
We take great pride in the work that we do, which is how we are able to get the high quality results that we do.
By making the wise choice to work with us, you will never have to choose between affordability or quality workmanship. With us, you get the best of both worlds.
Roof Repair Experts in Baring
Let the pros here at Star Roofing and Construction provide you with the service you need in order to take care of your roof repairs, as well. The work we do is about long term solutions and not quick, temporary fixes. The final result is a rooftop ready to offer your optimal performance and maximum longevity.
If you are looking for a professional Baring roofing contractor, then please call 425-290-7827 or complete our online request form.