Beaux Arts Village Roofing Contractor & Gutter Company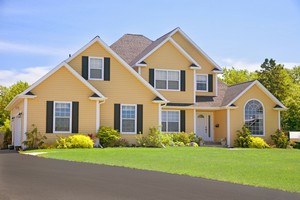 When you find yourself in need of a professional roofing contractor or gutter company to work with, will you know who to call on? Savvy locals already know that the name to rely on is Star Roofing and Construction, and has been since we first launched the business in 1983. We take great pride in the work that we do, including the personalized customer care that we are able to offer.
One thing that sets us apart from the competition is that we are able to provide you with both workmanship excellence for a more than affordable price. By partnering with us, you get the best of both worlds. We look forward to working with you and making sure that you get the exceptional results that you deserve.
Roof Repair Experts in Beaux Arts Village
Addressing roof repairs is not something the average homeowner wants to deal with. However, taking care of repairs in a prompt and professional manner is that can help to ensure that you do not end up needing replacement, before it should be time. Some telltale signs that you need repairs include:
Leaks are never a trivial manner. If you notice you have leaks, you need to call in a reputable Beaux Arts roofing contractor immediately. It does not take long for leaks to worsen and for the to lead to rot and mold.
Shingles that are cracking, curling or missing altogether also mean you need repairs, as as soon as possible. Left ignored this will rapidly develop into a much bigger problem.
If your shingles seem to be rapidly shedding granules into the gutters and on to the ground, call in a pro to take a look. It may be time for a full or partial replacement.
Beaux Arts Village Roof Replacement
Star Roofing and Construction is also the name to rely on for roof replacement service. The work we do for you will guarantee you performance excellence, as well as optimal longevity. Don't take a gamble when it comes to the quality of work that goes into your roofing system.
If you are looking for a professional Beaux Arts Village roofing contractor, then please call 425-290-7827 or complete our online request form.