Bellevue Roofing Contractor & Gutter Company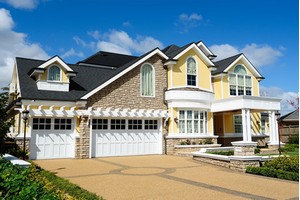 One of the responsibilities that comes with being a homeowners is taking care of the service needs of your Bellevue roof and gutter. More specifically, it is making it a point to find the right company to partner with, in order to get the best possible results. Smart locals already know that the name to trust in is Star Roofing and Construction.
Our dedication to our customers is how we have earned the impeccable reputation that we have, and have had since first starting the business in 1983. The customers we provide service for are also our friends, neighbors and co-community members. So, it is of the utmost importance to us that we be able to provide nothing short of service excellence for every job, every time.
Roof Repair Experts in Bellevue
There are a number of signs that point to the fact that you are probably in need of roof repairs. Some of these include, but are not limited to:
No leak is a little leak, because it quickly develops into a major problem. If you know you have any leaking or notice water, call in a pro right away. Also, make it a point to have your roof inspected, following any severe storm activity.
Your shingles can take a great deal of wear and tear and should last from 15-20 years, depending on care and maintenance along the way. However, if you notice curled, cracked or missing shingles, call on an expert. Also, if you spot a lot of granules in the gutters, get this taken care of.
Bellevue Roof Replacement
At some point, repairs will not be enough and replacement will be your only option. When that happens, you can rely on Star Roofing and Construction to address your service need.
We take this line of work seriously as is evident from the customer satisfaction rating we have earned. Now, we look forward to having the opportunity to partner with you and provide you with service excellence.
If you are looking for a professional Bellevue roofing contractor, then please call 425-290-7827 or complete our online request form.