Professional Carnation Roofing & Gutter Contractors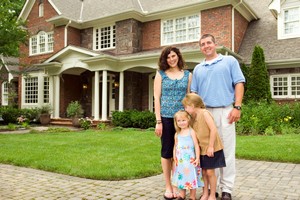 When you find yourself in need of roofing services for your Carnation home, no matter how simple or severe they might be, you want to be sure that you have the name of a local roofing contractor that you can trust to deliver you the high quality service you need to get the results you want. Here at Star Roofing & Construction, our team of Carnation roofing professionals can deliver just that. For over thirty years now, our team of professionals have been providing homeowners all over the local area with the high quality roofing services they need to keep their homes in the best shape possible, and we have no intention of stopping anytime soon. If you are ready to see the difference that quality service can have on your home's roof or gutters, give our team of professionals a call today, and prepare to be amazed at the results of your service.
Here at Star Roofing & Construction, each and every one of our professional Carnation roofing contractors are fully licensed, and highly skilled, so no matter how extensive your roofing damage might be, you can count on us to help you get everything repaired and back to the way it should be in no time at all. Whether you find yourself in need of minor roofing repairs, or something more serious, like a total roofing replacement, our team of professionals are standing by and ready to help. If you have any questions about our full line of high quality roofing or gutter services, or if you would like to schedule an appointment for consultation with one of our specialists, give us a call today. Our team of experts are always ready to help, and would be more than happy to assist you in any way we can.
Carnation Roofing Replacements
If you own your home for any length of time, there are certain tasks that you are going to find yourself facing over time, and one of those is the task of replacing your old, worn out roof. Like everything else, your roof has a finite lifespan, and the length of its lifespan can largely depend on how well it has been taken care of over the years. When your roof finally does start to wear out, and you find that it needs more and more repairs more and more often, it might finally be time to call in the Carnation roofing pros, and start going over what needs to be done in order to replace it. Here at Star Roofing & Construction, our team of professionals will work with you directly to ensure you know what all is going to be involved in the process, and go over all of the various options with you to ensure your new roof will still deliver the kind of function your home needs, but will also be something that goes well with your home's overall design and aesthetic. Replacing a roof is a serious project, and definitely isn't something you want to trust to just anybody. For all of your roofing replacement needs, the only name to trust is Star Roofing & Construction.
Carnation Roofing Repairs
As the first line of defense your home has against the weather and the elements, it is important to keep your roof in the best condition possible at all times. Even the smallest damages to your home's roof can have a serious impact on the other areas of your home, and you might be surprised at just how quickly that kind of damage can spread. At the first sign of roof damage to your home, the best thing you can do is to make the call to our team of professionals so we can get on the scene quickly. We will provide you with a thorough roofing inspection to take stock of its condition and identify where any and all of your issues are before getting to work in correcting them. By the time our team is finished, you can feel confident that your home is safe and secure for you and your family once again, and will remain so for a long time to come.
If you are looking for a professional Carnation roofing contractor, give us call today at 425-290-7827 or complete our online request form.