Seattle Gutter Installation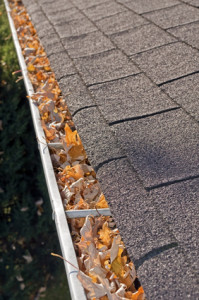 You can trust our experienced Seattle gutter contractors to provide you with a complete solution for all of your gutter installation and repair needs. At Star Roofing and Construction, we'll provide a thorough inspection of your home's existing gutter system, in order to provide you with the best solution for your Seattle home's needs, as well as your budget.
Gutters are custom fit to your Seattle house or building by trained gutter installers. Each piece is measured and strung to ensure proper drainage. After measuring and stringing a line the installers custom fabricate a seamless gutter to the exact length needed. The seamless gutter is made from .027 or .032 gauge aluminum coil that travels through a machine consisting of numerous rollers. The coils consist of baked on enamel; this paint application ensures that there is no peeling during the forming process and also ensures long life in extreme weather conditions.
Why Your Seattle Home Needs Gutter Repair and Protection
The comfort of being able to enter and exit your Seattle area home without getting soaked is the most obvious benefit to reliable gutter protection, but the advantages go much further than simple convenience. Properly installed gutter protection systems can effortlessly direct rubbish from your gutters. Standing water from blocked gutters can cause leaks in your basement, crawlspace, and other interior areas in your home. A serious gutter blockage can cause significant structural damage to your home's foundation if left untreated.
---


Say Goodbye to Your Gutter Cleaning Days and Say Hello to Leaf Relief, Your Gutter Solution:
No Hassle – Leaf Relief's patented Aluma-Perf Technology™ allows even the smallest debris to be removed by a gentle breeze
No Impact on the Warranty of Your Roof – Leaf Relief works with all roofing systems and you don't have to worry about it voiding your current roof warranty
Maintain the Style of Your Home – Leaf Relief is invisible from the ground and won't hinder the look or style of your home
Weather Resistant – Leaf Relief mounts securely to your gutter and resists high winds, heavy snow and ice
Pest Resistant – As a tough aluminum product, Leaf Relief is resistant to damage from bugs, squirrels, raccoons and birds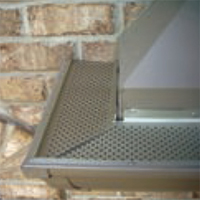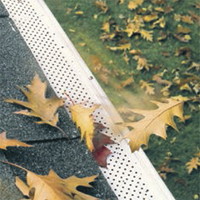 Leaf Relief®'s patented design allows water to flow freely while debris is lifted away from gutters with a gentle breeze. Independent testing proves Leaf Relief® is 100% effective against leaves, twigs, pine needles and small debris.
It's Gutter Protection That Really Works.
Leaf Relief® handles up to 29.7 inches of rainfall per hour. That's almost three times the official rainfall world record (Kilauea, Hawaii at 12 inches per hour). Leaf Relief® is not only the most effective gutter protection system on the market, it is also the most invisible. Leaf Relief® lays flat and fits snugly on top of your gutter. To learn more about Leaf Relief… click here.
---
---
Recent Posts about Gutter Installation:
Tips for Protecting Your Seattle Gutters

When it comes to taking off dirt in the gutters or unclogging it, many people do not get too excited about it, and we completely understand. The job can be tiring and may also pose some risks. While this may be the case, there is no excuse not to clean the gutters regularly. Seattle gutter...

Read More
---
If you're looking professional gutter installation in Seattle, WA, please call 425-290-7827, or complete our online request form.