Seattle Roof Repairs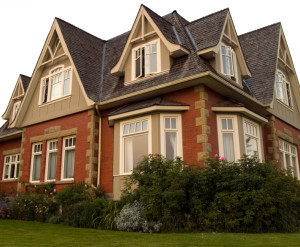 At Star Roofing and Construction, we recommend regular roof inspections to catch potential leaks and damage before they become a serious issue. Leave it for too long, and weather, age and corrosion will cause significant damage to your roof, leaving you with a leaky roof.
As Seattle's roof repair specialists for damaged roofs, leaky tiles, missing shingles and gutter damage, our licensed, professional roofing contractors have years of roofing experience to provide you with the best roofing services possible.
We provide roof repairs, shingle replacement, roof joint repair, and more.
Our Roof and Shingle Replacement Services:
Composite Shingles – Composite shingles are a great roofing material option for sloped roofs. Our professional roofers have years of experiencing building composite and laminate-shingled roofs. We carry a large assortment of styles and colors.
Metal Roofing – We repair, replace, and install metal roofs, including standing seam metal, metal wall panels, and more to meet your Seattle roofing needs.
Modified Bitumen – Modified bitumen is a great roofing material for low and flat slope roofs. This durable material is also often used as decking material.
Two-Ply – We install and repair two-ply roofs as well.
Tile – Our professional roofing contractors install and repair concrete, clay, and imported tile roofs.
Wood Shake – We supply high quality vertical grain wood shakes and shingles. Wood shakes are known for their durable and rustic qualities.
---
---
What Customers are Saying about Our Roof Repair Services:
---
All of us here are very pleased with the quality, pace and craftsmanship your company has exhibited and are very willing to be references in the future.

---



I have never met a crew that was so friendly, they where great. I'm writing this letter as I feel I should hear from a customer regarding the professionals of your crew and how everything was handled. I want to say "Thank You" for everything and especially the wonderful work your crew did.

---



One of the skylights in our master bathroom and also the air fan vent in our laundry room were leaking. Star Roofing gave us a very fair estimate to replace the plastic air vent housing with a metal housing, and to replace flashing around the new housing and roofing material as needed. Randy, the re [...]

---



Recent Posts about Roof Repairs:
Solar Roof Vents for Your Seattle Home

In today's society, homeowners are struggling to make ends meet. With electric rates always on the increase, homeowners are hesitant to use any more electricity that is needed. They turn off air conditioners, and even their roof vents. Experts advise that by doing this, they are at risk for even costlier repair. Solar power is...

Read More
---
If you're looking for professional roof repairs in Seattle, WA, please call 425-290-7827, or complete our online request form.