Seattle Roof Repairs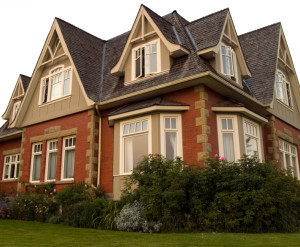 At Star Roofing and Construction, we recommend regular roof inspections to catch potential leaks and damage before they become a serious issue. Leave it for too long, and weather, age and corrosion will cause significant damage to your roof, leaving you with a leaky roof.
As Seattle's roof repair specialists for damaged roofs, leaky tiles, missing shingles and gutter damage, our licensed, professional roofing contractors have years of roofing experience to provide you with the best roofing services possible.
We provide roof repairs, shingle replacement, roof joint repair, and more.
Our Roof and Shingle Replacement Services:
Composite Shingles – Composite shingles are a great roofing material option for sloped roofs. Our professional roofers have years of experiencing building composite and laminate-shingled roofs. We carry a large assortment of styles and colors.
Metal Roofing – We repair, replace, and install metal roofs, including standing seam metal, metal wall panels, and more to meet your Seattle roofing needs.
Modified Bitumen – Modified bitumen is a great roofing material for low and flat slope roofs. This durable material is also often used as decking material.
Two-Ply – We install and repair two-ply roofs as well.
Tile – Our professional roofing contractors install and repair concrete, clay, and imported tile roofs.
Wood Shake – We supply high quality vertical grain wood shakes and shingles. Wood shakes are known for their durable and rustic qualities.
---
---
What Customers are Saying about Our Roof Repair Services:
[review_testimonials]
Recent Posts about Roof Repairs:
Is Your Old Seattle Roof Costing You Money?

Are you losing money through your walls? How about under the door or through your electrical outlets? The costs of natural gas, heating oil, and electricity have skyrocketed in recent years. A poorly insulated and sealed home could literally be costing you a fortune. The 'thermal envelope' around your home keeps the air you heat...

Read More
Fix Your Roof Before Selling Your Seattle Home

When it comes time to sell your Seattle home, for whatever reason, there are a number of decisions that must take place before putting it on the market. One common project is to update and renovate certain parts of the home to make it more attractive to a potential buyer. One area that may get...

Read More
---
If you're looking for professional roof repairs in Seattle, WA, please call 425-290-7827, or complete our online request form.