Seattle Roof Replacement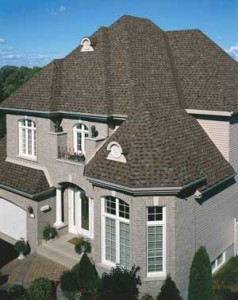 A leaky roof can damage ceilings, walls, and furnishings. To keep your Seattle home protected from water damage all year long, give the experienced roofers at Star Roofing and Construction a call.
We can repair and install a new roof for your home. We'll provide a thorough roofing inspection to determine the current condition of your roof and home's structure. After that, we'll make recommendations on the best roofing styles and materials for your Seattle home.
Our professional, certified roofing contractors will help you make the best roofing choice for your needs, as well as for your budget, when you're in need of Seattle roof replacement.
Signs that You Need a New Roof Installation in Seattle:
1. You've got a leak: leaks in your Seattle roof can cause more harm that you might realize. In addition to damaging your ceilings and inviting mold to colonize your attic, a leak in your roof can cause significant structural damage to your home. If a leak has gone unnoticed for a long time, the damage can be significant enough to require a replacement roof. As a leak has often done serious damage to your Seattle home by the time you notice it, we recommend having your roof regularly inspected for leaks. Roof repairs are much cheaper than a completely new roof.

2. You want to save money: upgrading your roof using newer and better-insulated materials is often much cheaper than waiting until your Seattle roof has serious leaks and other damage. Once storm or other damage has occurred to the interior ceiling of your Seattle home, it is almost impossible to repair your roof, attic, and ceilings back to their original apperance, and a new roof will be required.

3. Improve your home's resale value: a nice, new roof better protects your home from harsh weather, and it also improves the resale value of your home. A change in roofing material, color, or just replacing those old and worn-out shingles can have a dramatic impact on the look of your Seattle home. As an added bonus, a properly insulated roof can save you hundreds on your heating and cooling bill.

4. Peace of mind: at Star Roofing and Construction, our experienced roofing contractors will give you an honest and professional option of the condition of your roof. When you decide to have your Seattle home's roof replaced, you will have the peace of mind that comes with knowing that we can provide you with a high-quality and long-lasting new roof.
Our Seattle Roof Replacement Services Include:
Roof replacement
Residential re-roofing
New roof installation
Shingle replacement
Roofing material upgrades
---
---
Recent Posts about Roof Replacement:
Getting Ready for Your Seattle Roof Installation

Repairing or replacing your old roof is a necessity when you are experiencing leaks, but there are also other situations where you will need to seek professionals for roof installation. Seattle roofing contractors can assist you with all your roofing needs. Choosing a Contractor The most important aspect of choosing a roofing contractor is to...

Read More
Have You Considered the Benefits of a Geodesic Dome?

Although not the most common roof style, the geodesic dome is quickly becoming more widely used. One of the main reasons is that more homeowners are becoming savvy to what this roofing style has to offer. It's not just about a unique appearance, it is about all that it has to offer consumers who choose...

Read More
---
If you're looking for a Seattle roof replacement contractor, please call 425-290-7827, or complete our online request form.