Seattle Roof Replacement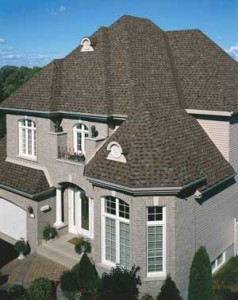 A leaky roof can damage ceilings, walls, and furnishings. To keep your Seattle home protected from water damage all year long, give the experienced roofers at Star Roofing and Construction a call.
We can repair and install a new roof for your home. We'll provide a thorough roofing inspection to determine the current condition of your roof and home's structure. After that, we'll make recommendations on the best roofing styles and materials for your Seattle home.
Our professional, certified roofing contractors will help you make the best roofing choice for your needs, as well as for your budget, when you're in need of Seattle roof replacement.
Signs that You Need a New Roof Installation in Seattle:
1. You've got a leak: leaks in your Seattle roof can cause more harm that you might realize. In addition to damaging your ceilings and inviting mold to colonize your attic, a leak in your roof can cause significant structural damage to your home. If a leak has gone unnoticed for a long time, the damage can be significant enough to require a replacement roof. As a leak has often done serious damage to your Seattle home by the time you notice it, we recommend having your roof regularly inspected for leaks. Roof repairs are much cheaper than a completely new roof.

2. You want to save money: upgrading your roof using newer and better-insulated materials is often much cheaper than waiting until your Seattle roof has serious leaks and other damage. Once storm or other damage has occurred to the interior ceiling of your Seattle home, it is almost impossible to repair your roof, attic, and ceilings back to their original apperance, and a new roof will be required.

3. Improve your home's resale value: a nice, new roof better protects your home from harsh weather, and it also improves the resale value of your home. A change in roofing material, color, or just replacing those old and worn-out shingles can have a dramatic impact on the look of your Seattle home. As an added bonus, a properly insulated roof can save you hundreds on your heating and cooling bill.

4. Peace of mind: at Star Roofing and Construction, our experienced roofing contractors will give you an honest and professional option of the condition of your roof. When you decide to have your Seattle home's roof replaced, you will have the peace of mind that comes with knowing that we can provide you with a high-quality and long-lasting new roof.
Our Seattle Roof Replacement Services Include:
Roof replacement
Residential re-roofing
New roof installation
Shingle replacement
Roofing material upgrades
---
---
What Customers are Saying about Our Roof Replacement Services:
---
We needed a new roof on our barn/shed and didn't want to put too much money into it. Star Roofing gave us a very fair bid and promptly went to work. They didn't try and push a lot of extras and accessories as they were aware we were on a tight budget. They did a great job and we are extremely happy [...]

---



We contacted Star Roofing, they visited our home initially to meet us, and then later came back with their bid and explained all costs and guarantees. After deciding to go with Star Roofing, they started the project within a week's time, and finished one day sooner than expected. The roofers arrived [...]

---



Recent Posts about Roof Replacement:
Choosing a Roof Type for Your Seattle Home

While most people know only roofing panels made of metal, in reality, there are many metal kinds of roofing products being produced. They are in demand these days for their affordability and industrial usefulness. Several types of these metal roofing products have been used years ago but are now in style again. Here are some...

Read More
Is It Time to Replace Your Seattle Roof?

As any Seattle homeowner knows, the roof of their home is far from permanent. Although it's generally made of the toughest economical materials available, in most house designs the roof is the part of the house that absorbs the most punishment. It sits there, day after day, quietly taking a beating from the sun, wind,...

Read More
---
If you're looking for a Seattle roof replacement contractor, please call 425-290-7827, or complete our online request form.