Bothell Roofing Contractor & Gutter Company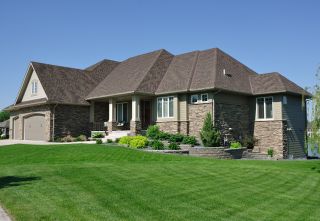 Here at Star Roofing and Construction, we are extremely proud of high quality residential and commercial roofing services we are able to provide to each and every one of our customers here in the Bothell area. Our team of professional Bothell roofers specialize in all aspects of the roofing process, including things like high quality roofing inspections, professional roofing repairs, and expert roofing installations and replacements. Our team of highly skilled Seattle roofing professionals are all highly trained and experienced in the field, and we make it a point of pride to only utilize the highest quality materials from some of the most trusted manufacturers in the country. We strive to deliver the highest quality services at the most affordable price of any other contractor in the area to each and every one of our customers throughout the Bothell area, making us an easy choice among homeowners who are looking for the best service possible without breaking the bank.
Give us a call today if you have any questions about our full line of professional roofing services, or our full line of professional gutter services. Our team of experts are always standing by and would be more than happy to take your call and answer any questions you may have or to schedule your appointment for service. Don't settle for anything less than the best when it comes to your home's roofing or gutters. Give the experts at Star Roofing and Construction a call today.
Bothell Roofing Replacement
If you have noticed that your Bothell home's roof has started to show signs of leaking lately, don't hesitate to give the professional roofing experts at Star Roofing and Construction a call today. Our team of highly skilled roofing repair contractors have the skill, experience, and expertise needed to professionally address all of your home's roofing needs, no matter how simple or complex they might be. Your home's roof forms the first line of defense for your home against weather and the elements, so it pays to make sure it has the care it needs to stay strong in the face of mother nature. When your roof suffers any kind of damage, there is a chance that repairs just aren't going to cut it, and when that happens, you want to be sure you have the name of a professional roofing replacement contractor you can count on to get you the service you need quickly before the damage spreads to other areas of your home. Damage to your roof can very quickly result in damage to many other areas of your home, including your home's foundation, making this a very serious issues that you don't want to delay. From shingle replacements to joint repairs, and much more, Star Roofing and Construction has the roofing replacement service you need to keep your home at its best.
Bothell Gutters
If your Bothell home doesn't have gutters, you might be excited to know that gutter installation is fairly quick and easy process. Here at Star Roofing and Construction, our team of gutter installation professionals have the experience and skill necessary to help you find the right gutter solution for your home, and give you a professional installation that will ensure your new gutters are able to provide you with all of their benefits for a long time to come. Our team of professionals can provide you with all of the high quality gutter services you need, including maintenance, installation, replacement, and much more, so give us a call today.
If you are looking for a professional roofing contractor in Bothell, give us a call today at 425-290-7827 or fill out our online request form.