Brier Roofing Contractors & Gutter Company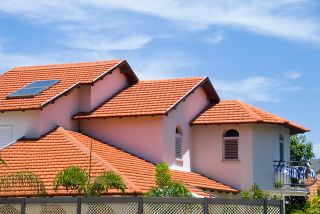 Your home's roof serves as the first line of defense for your home against the weather and the elements, and part of being a responsible homeowner is making sure that your roof gets the care it needs to keep the many other areas of your home that depend on its protection safe at all times. There is no better way to accomplish this task than by giving the professional Seattle roofing contractors at Star Roofing and Construction a call whenever you need service for your home's roof. When you hire the professional roofing contractors at Star Roofing and Construction, you can be sure that you are getting the highest quality Brier roofing services available in the local area, no matter if you are looking for installation, repair, maintenance, or replacement services. All of our work is done fully in accordance with all manufacturer standards on the equipment and materials we use to ensure that the warranties of these materials is intact by the time your project is completed. Our team of highly skilled roofing contractors are all highly trained in all of the equipment we make use of in our work, and highly experienced with the range of materials we use in our work, ensuring that your roofing work will be done up to an immaculate standard of quality.
Give us a call today if you have any questions about our full line of professional roofing or gutter services, or if you would just like to schedule your appointment for service. Our team of experts are always standing by and would be more than happy to take you call and answer any questions you may have about any of our professional services. When you are looking for the absolute best in service, but at a price that isn't going to break the bank, look no further than the team of experts at Star Roofing and Construction.
Brier Roofing Replacement
Do you notice your Brier home's roof leaking every time a storm rolls through the area? If so, it is beyond time to seek out the services of a professional roofing contractor to come out and inspect your home's roof and find where the damage lies. In many instances, roofing repairs will suffice to correct the issue and get your roof back to normal, but sometimes the damage is either too severe, or has become too widespread due to lack of care that a total roofing replacement might be in order. Every roof is going to need to be replaced at some point or another, and knowing when to make the investment is part of being a responsible homeowner. If your roof has multiple leaks or other serious damage from storms or anything else, let our team of roofing replacement professionals at Star Roofing and Construction help you find the right replacement option to fit both your budget and your roofing needs. Investing in the right roof for your home is also investing in its security, so give us a call today.
Brier Gutters
With Star Roofing and Construction, you can trust our certified and experienced roofing contractors to provide you with the right solution for all of your home's gutter needs. Whether you are looking for repairs, maintenance, installations, or replacements, our team of professionals have the skills and experience needed to ensure the job goes off without any issues. Our team of experts will conduct a thorough inspection of your home's exterior to determine the best service for you, and will help you find a solution that meets your functional needs as well as your budgetary needs.
Brier, WA
If you are looking for a professional roofing contractor in Brier or the surrounding area, give us a call today at 425-290-7827 or fill out our online request form.