Darrington Roofing Contractors & Gutter Company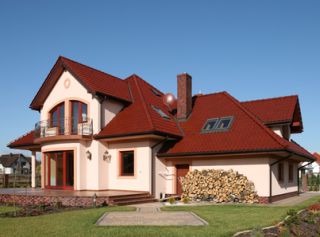 The roof over your Darrington home forms its first line of defense against weather and the elements, and also forms a major aspect in your home's overall performance and its aesthetic beauty. A poorly maintained or damaged roof can leave many areas of your home susceptible to damage, and it doesn't take much time for the damage to occur if the conditions are right. If your roof was installed poorly, or it has suffered any kind of damage from a recent storm, it is probably time to get in touch with a professional Seattle roofing contractor like the team at Star Roofing and Construction. Our team of highly skilled professionals can help provide you with an accurate assessment of just what kind of damage your roof has sustained, and what it's going to take to get it back to its original pristine shape. Here at Star Roofing and Construction, we provide each and every one of our customers with a high level of expertise for all of their Darrington roofing services such as roofing repair and replacement work, and make sure every project we complete is done up to the highest standard of quality.
When you are looking to get the most out of your Darrington home's roofing investment, our team of professional roofing contractors will be there to help by providing you with the in-depth inspection services you need to identify any problems, and the high quality repairs you need to restore everything to its original pristine quality. Here at Star Roofing and Construction, we know how to handle any job, no matter what type of roof your home has, and no matter what the size or scope of the job that needs to be performed is.
Give us a call today if you have any questions about our full line or professional roofing or gutter services, or if you are just looking to to schedule a time for your service appointment. Our team of highly skill professionals are always standing by and would be more than happy to take your call and assist you in any way we can. Don't trust anything less than the best when it comes to your Darrington home's roofing or gutter needs.
Darrington Roofing Replacements
If you notice that your roof leaks anytime it rains, and the damage only seems to be getting worse over time, it might be time to start looking at replacement options, and there is no one better suited to helping you with this task than the team of roofing replacement professionals at Star Roofing and Construction. Our team of certified and experienced roofing contractors are always ready to help you design the right roof for your style of home and your budget. Investing in a new roof when it's time to can actually wind up saving you a great deal of money in the long run as it will help to eliminate the constant need for repairs, and can even help you lower your monthly heating and cooling costs. We can help you choose from the wide variety of different roofing styles and materials available to find the perfect fit for your home's roof.
Darrington Gutters
If your Darrington home isn't equipped with high quality gutters and gutter guards, it might be time to call in the professionals at Star Roofing and Construction. A gutter system facilitates the flow of rainwater that collects on your roof down and away from the foundation of your home, as opposed to flooding your garden and foundation area with excess moisture that can cause serious long term harm.
If you are looking for a professional roofing contractor in Darrington or the surrounding area, give us a call today at 425-290-7827 or fill out our online request form.