Edmonds Roofing Contractor & Gutter Company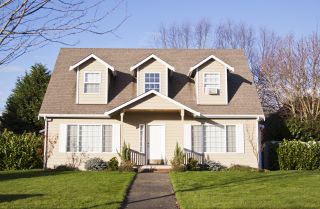 Founded in 1983, Star Roofing and Construction has been the leading provider of high quality Edmonds roofing and gutter services to homeowners throughout the area for over thirty years now, and we have no intention of stopping anytime soon. We are the area's premier, high quality roofing service, and we have built a reputation for ourselves over the years due to the consistent level of quality we deliver in each and every job we are hired to perform. We are very proud of our record of excellence when it comes to roofing repairs, maintenance, installations, and replacements, and our customers can always rest assured knowing that their roofing project is in good hands when they entrust the work to us. You can always count on our highly skilled and experienced Seattle roofing contractors to advise you on the best solutions and the best options when it comes to finding the perfect roofing materials for your home. From helping you find the right style, materials, and much more, Star Roofing and Construction will be involved with you throughout every phase of the process. We also offer warranties on all of our work, so you never have to question whether or not your work is going to be done right, or if you are going to be left high and dry if there was an issue.
If the roof over your Edmonds home is in urgent need of repair, it is never a good idea to delay. Time wasted is damage done when it comes to your home's roofing, so give the roofing experts at Star Roofing and Construction a call today for your roof repair estimate and inspection.
Give us a call today if you have any questions about our full line of professional roofing or gutter services, or if you just like to schedule an appointment for your service. Our team of experts are always standing by and would be more than happy to take your call and answer any questions you may have. Never settle for less than the best when it comes to the health and safety of your Edmonds home's roof. Call Star Roofing and Construction today.
Edmonds Roofing Replacement
Does your Edmonds home's roof experience leaking every time a storm rolls through the area? If so, it is well past the time to have a roofing professional come out and take a look at the extent of the damage. In some cases, repairs might be enough to suffice, but if the damage is too significant, it could be time to start considering replacement options. When your roof has multiple leaks or any other forms of damage, it puts the rest of your home at risk, and can even leave your home susceptible to serious structural damage if something isn't done. Our team of professional roofing replacement contractors can help you determine whether or not a complete roofing replacement is the right choice for your home, or repairs will be enough to correct the problem. Investing in a new roof when it is time might cost more upfront, but could wind up saving you a great deal of money in the long run by saving you on repairs and increased energy efficiency for your home.
Edmonds Gutters
Making sure that your Edmonds home's gutter system is properly maintained is vital to limiting the damage that can be caused over time by standing water around your home's foundation. When your gutters are kept clear, rain water is able to flow safely away from your roof and the base of your home, but if there are clogs or other issues, it could greatly increase the risk of damage to your property.
If you are looking for a professional roofing contractor in Edmonds or the surrounding area, give us a call today at 425-290-7827 or fill out our online request form.