Snohomish Roofing Contractor & Gutter Company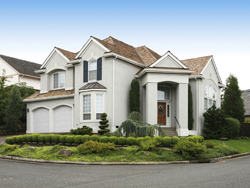 At Star Roofing and Construction, we are very proud of the residential and commercial roofing services we provide to our customers in the Snohomish area. We specialize in all aspects of the roofing process, from roofing inspections and repairs, to complete roof replacement. Our roofing professionals are trained to install roofing materials from the highest quality of building manufacturers. We strive to provide our customers with the lowest possible price without sacrificing quality.
Snohomish Roof Replacement
If you've got a leak in your Snohomish roof, don't hesitate to call the professional roof repair contractors at Star Roofing and Construction today! We'll provide a comprehensive roofing inspection and service estimate detailing our roof repair recommendations. From shingle replacement to joint repairs, let us be your go-to roof repaircompany in Snohomish, WA.
Snohomish Roof Repairs
When it's time to replace the roof of your Snohomish home, you can count on the experienced roofing professionals at Star Roofing and Construction to do the job right. We provide commercial and residential roof replacement services. Let us help you find the right building materials and roof style for your home's needs and budget.
Snohomish Gutters
If your Snohomish home doesn't have gutters, you may be excited to know that gutter installation is a very quick and easy process. At Star Roofing and Construction, we have the experience and skills to advise you on the best gutter solution for your home. Our professional roofing and gutter contractors provide complete gutter services, including gutter maintenance, gutter guard installation, and gutter system replacement. Protect your home by maintaining your Snohomish gutter system.
Zip Codes We Provide Roofing in Snohomish:
98290, 98296
---
What Clients are Saying about Our Snohomish Roofing Services:
Star Roofing and Construction, Inc. is Rated: 5 / 5
based on these 4 happy customer reviews.
---
"I used Star Roofing & Construction Inc. for roofing. They were great. They communicated pretty well and did an excellent job. They cleaned up really well and the roof looks great. The price they quoted was what it was."
---
"They were fabulous. They quoted us an appropriate amount. They did really good work. They worked with our contractors on the back end for them to finish up stuff. Then the roofing guys came back out and did the flash and did all the fancy business to finish things up. They were really good. We were fairly happy and they came right at their quote as well. It may have been few hundred bucks cheaper. They did a good job for us. I am from the construction background and I can see the level of work they did and it was quality work. They took three days to do the flat roof then they had a couple of days off while our framers were back on some stuff. Then they came back out and finished things up in short order. They left everything in a good state. They generally did a very good job. Their professionalism was outstanding. They did not leave a mess. They were quick and efficient. They were more than happy to work with other professionals who were doing associated work. Price wise they came on quote or a little bit under. We had three other quotes and they had the best quote of the lot. Given that they did a fabulous job. As for responsiveness they co-ordinated well with our framers to get some stuff done. They were very professional. Out of curiosity I had questions for them and they answered them without being put off. Some people are grumpy if you talk to them while they are working. There was one guy who was doing relatively a small job but he was really good. I will indeed use them in the future."
---
"They were very professional and completed the entire job in one day. They worked very hard and cleaned up very well. I was impressed by their professionalism during entire process from estimate to completion."
---
"We were very pleased with their work. The roofing workers were very efficient and here on time. They did their work diligently and cleaned up nice. They took extra time to make sure they did everything right."
---
---
---
Recent Posts about Snohomish Roofing:
Choosing a Roof Type for Your Seattle Home

While most people know only roofing panels made of metal, in reality, there are many metal kinds of roofing products being produced. They are in demand these days for their affordability and industrial usefulness. Several types of these metal roofing products have been used years ago but are now in style again. Here are some...

Read More
Getting Ready for Your Seattle Roof Installation

Repairing or replacing your old roof is a necessity when you are experiencing leaks, but there are also other situations where you will need to seek professionals for roof installation. Seattle roofing contractors can assist you with all your roofing needs. Choosing a Contractor The most important aspect of choosing a roofing contractor is to...

Read More
---
If you're looking for a professional Snohomish roofing contractor, please call 425-290-7827, or complete our online request form.