Snohomish Roofing Contractor & Gutter Company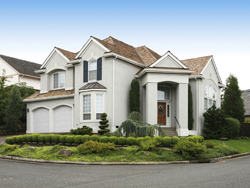 At Star Roofing and Construction, we are very proud of the residential and commercial roofing services we provide to our customers in the Snohomish area. We specialize in all aspects of the roofing process, from roofing inspections and repairs, to complete roof replacement. Our roofing professionals are trained to install roofing materials from the highest quality of building manufacturers. We strive to provide our customers with the lowest possible price without sacrificing quality.
Snohomish Roof Replacement
If you've got a leak in your Snohomish roof, don't hesitate to call the professional roof repair contractors at Star Roofing and Construction today! We'll provide a comprehensive roofing inspection and service estimate detailing our roof repair recommendations. From shingle replacement to joint repairs, let us be your go-to roof repaircompany in Snohomish, WA.
Snohomish Roof Repairs
When it's time to replace the roof of your Snohomish home, you can count on the experienced roofing professionals at Star Roofing and Construction to do the job right. We provide commercial and residential roof replacement services. Let us help you find the right building materials and roof style for your home's needs and budget.
Snohomish Gutters
If your Snohomish home doesn't have gutters, you may be excited to know that gutter installation is a very quick and easy process. At Star Roofing and Construction, we have the experience and skills to advise you on the best gutter solution for your home. Our professional roofing and gutter contractors provide complete gutter services, including gutter maintenance, gutter guard installation, and gutter system replacement. Protect your home by maintaining your Snohomish gutter system.
Zip Codes We Provide Roofing in Snohomish:
98290, 98296
---
What Clients are Saying about Our Snohomish Roofing Services:
---
They were fabulous. They quoted us an appropriate amount. They did really good work. They worked with our contractors on the back end for them to finish up stuff. Then the roofing guys came back out and did the flash and did all the fancy business to finish things up. They were really good. We w [...]

---



We used Star Roofing & Construction to install 2 roofs for me. They were fantastic. They were so clean, they picked up everything every day. The place is spotless. All their tools were gone, all the tarps were gone. The next day, they would lay it all out again and do it again. Everything is excellent. Their price is right in the ballpark.

---



They were very professional and completed the entire job in one day. They worked very hard and cleaned up very well. I was impressed by their professionalism during entire process from estimate to completion.

---



We were very pleased with their work. The roofing workers were very efficient and here on time. They did their work diligently and cleaned up nice. They took extra time to make sure they did everything right.

---



---
---
Recent Posts about Snohomish Roofing:
Does Your Seattle Home Have a Leaky Roof?

Finding out where a leak is on your roof isn't always as easy as it would appear to be. When trying to locate the source of a leaky roof, use the following guidelines to assist you. NOTE:whenever you see the words "the leak area," it refers to an area within a 10 foot (3 meter)...

Read More
Is Your Old Seattle Roof Costing You Money?

Are you losing money through your walls? How about under the door or through your electrical outlets? The costs of natural gas, heating oil, and electricity have skyrocketed in recent years. A poorly insulated and sealed home could literally be costing you a fortune. The 'thermal envelope' around your home keeps the air you heat...

Read More
---
If you're looking for a professional Snohomish roofing contractor, please call 425-290-7827, or complete our online request form.