Snoqualmie Roofing Contractor & Gutter Company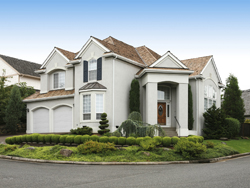 The roof over your Snoqualmie home is one of the most important aspects of keeping your home properly weatherproofed. If your roof was improperly installed or is developing leaks, it may be time to contact a professional roofing contractor to provide you with a roof replacement estimate. At Star Roofing and Construction, we provide a high level of expertise on all of our roofing installation and repair jobs, so that we can ensure the highest level of quality.
Snoqualmie Roof Replacement
If it's time to replace the roof over your Snoqualmie home, look no further than Star Roofing and Construction. Our certified and experienced roofing contractors are ready to help you design the right roof for your style and budget. Investing in a new roof can potentially save you money over time in terms of reduced heating and cooling costs. Protect your family, pets, and personal belongings by upgrading your old and worn out roofing system. We can help you choose from a large selection of shingle styles and colors to best suit your needs.
Snoqualmie Roof Repairs
When you're looking to get to get the most use out of your Snoqualmie roofing system investment, we recommend having your roof regularly inspected for any leaks or other damage. Our certified roofing repair specialists will conduct a thorough roof inspection to determine the source of any leaks you may notice. At Star Roofing and Construction, we provide shingle replacement for all types of roofs, structural repair, and more.
Snoqualmie Gutters
Is your Snoqualmie home equipped with properly functioning gutters and gutter guards? If not, you might be putting your home at risk of significant structural damage. A gutter systems faciliates the flow of rainwater that collects on your roof. Rather than flooding your garden, property and foundation, the water is instead directed out and away from your home. With our Snoqualmie gutter guard services, we'll conduct a thorough inspection of your existing gutter system. We can repair sections of gutter, install gutter guards, and provide you with recurring gutter system maintenance.
Zip Codes We Provide Roofing in Snoqualmie:
98065
---
---
Recent Posts about Snoqualmie Roofing:
Fix Your Roof Before Selling Your Seattle Home

When it comes time to sell your Seattle home, for whatever reason, there are a number of decisions that must take place before putting it on the market. One common project is to update and renovate certain parts of the home to make it more attractive to a potential buyer. One area that may get...

Read More
Is It Time to Replace Your Seattle Roof?

As any Seattle homeowner knows, the roof of their home is far from permanent. Although it's generally made of the toughest economical materials available, in most house designs the roof is the part of the house that absorbs the most punishment. It sits there, day after day, quietly taking a beating from the sun, wind,...

Read More
---
If you're looking for a professional Snoqualmie roofing contractor, please call 425-290-7827, or complete our online request form.