SeaTac Roofing Contractor & Gutter Company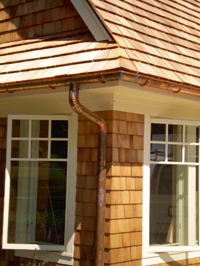 We are very proud of the residential and commercial roofing services we provide to our customers in the SeaTac area. At Star Roofing and Construction, we specialize in all aspects of the roofing process, from roofing inspections and repairs, to complete roof replacement and new roof installation. Our certified roofing professionals are trained to install roofing materials from the highest quality of building manufacturers. We strive to provide our customers with the lowest possible price without sacrificing quality.
SeaTac Roof Replacement
When it's time to replace the roof over your SeaTac home, look no further than Star Roofing and Construction. Our experienced roofing contractors are ready to help you design the right roof for your style and budget. When you invest in a new roof can potentially save you money over time in terms of reduced heating and cooling costs. Protect your family, pets, and personal belongings by upgrading your old and worn out roofing system. We can help you choose from a large selection of shingle styles and colors to best suit your needs.
SeaTac Roof Repairs
If you're looking to get to get the most use out of your SeaTac roofing system investment, we recommend having your roof regularly inspected for any leaks or other damage. Our certified roofing repair specialists will conduct a thorough roof inspection to determine the source of any leaks you may notice. At Star Roofing and Construction, we provide shingle replacement for all types of roofs, structural repair, and more.
SeaTac Gutters
If your SeaTac home doesn't have gutters, you may be excited to know that gutter installation is a very quick and easy process. At Star Roofing and Construction, we have the experience and skills to advise you on the best gutter solution for your home. Our gutter specialists provide complete gutter services, including gutter maintenance, gutter guard installation, and gutter system replacement. Protect your home by maintaining your SeaTac gutter system.
Zip Codes We Provide Roofing in SeaTac:
98148, 98158, 98168, 98188, 98198
---
---
Recent Posts about SeaTac Roofing:
Does Your Seattle Home Have a Leaky Roof?

Finding out where a leak is on your roof isn't always as easy as it would appear to be. When trying to locate the source of a leaky roof, use the following guidelines to assist you. NOTE:whenever you see the words "the leak area," it refers to an area within a 10 foot (3 meter)...

Read More
Have You Considered the Benefits of a Geodesic Dome?

Although not the most common roof style, the geodesic dome is quickly becoming more widely used. One of the main reasons is that more homeowners are becoming savvy to what this roofing style has to offer. It's not just about a unique appearance, it is about all that it has to offer consumers who choose...

Read More
---
If you're looking for a professional SeaTac roofing contractor, please call 425-290-7827, or complete our online request form.