Seattle Roof Maintenance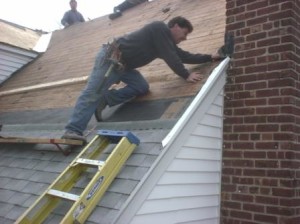 When is the last time you gave your Seattle roof a tune-up? If you are like many homeowners, the only time you think about your roof is when there is a major storm, or if there is a noticeable leak within your home.
While other parts of your Seattle home are more visible, and thus tend to be maintained on a regular basis, the roofing system is often overlooked until it is leaking, by which time extensive and costly damage may have already occurred. Learn why roof maintenance is a necessary part of maintaining the exterior of your Seattle area home.
Protecting Your Investment with Roof Inspections
The most important reason for establishing a Seattle roof maintenance program is to protect the homeowner's investment. A properly executed maintenance program will not only add years to the life of the roof, but it will detect minor problems before damage is widespread. At Star Roofing and Construction, we have the skills and experience to provide you with a throughout roof inspection.
As the National Roofing Contractors association recommends that your roof be inspected at least once a year, give us a call to schedule your roofing maintenance service. With proactive roof inspections, we can locate potential leaks and damage to your Seattle roof. Fixing minor repairs is much cheaper and easier than waiting until a serious structural problem has occurred.

---
Our Roofing Maintenance Services Include:
Residential roof maintenance
Roof safety inspections
Roof repairs
Roof damage inspections
Roof check-ups
Leak inspections
---
---
---
Recent Posts about Roof Maintenance:
Is Your Old Seattle Roof Costing You Money?

Are you losing money through your walls? How about under the door or through your electrical outlets? The costs of natural gas, heating oil, and electricity have skyrocketed in recent years. A poorly insulated and sealed home could literally be costing you a fortune. The 'thermal envelope' around your home keeps the air you heat...

Read More
Solar Roof Vents for Your Seattle Home

In today's society, homeowners are struggling to make ends meet. With electric rates always on the increase, homeowners are hesitant to use any more electricity that is needed. They turn off air conditioners, and even their roof vents. Experts advise that by doing this, they are at risk for even costlier repair. Solar power is...

Read More
---
If you're looking for professional roofing maintenance in Seattle, WA, please call 425-290-7827, or complete our online request form.