Seattle Roof Maintenance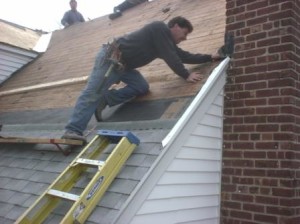 When is the last time you gave your Seattle roof a tune-up? If you are like many homeowners, the only time you think about your roof is when there is a major storm, or if there is a noticeable leak within your home.
While other parts of your Seattle home are more visible, and thus tend to be maintained on a regular basis, the roofing system is often overlooked until it is leaking, by which time extensive and costly damage may have already occurred. Learn why roof maintenance is a necessary part of maintaining the exterior of your Seattle area home.
Protecting Your Investment with Roof Inspections
The most important reason for establishing a Seattle roof maintenance program is to protect the homeowner's investment. A properly executed maintenance program will not only add years to the life of the roof, but it will detect minor problems before damage is widespread. At Star Roofing and Construction, we have the skills and experience to provide you with a throughout roof inspection.
As the National Roofing Contractors association recommends that your roof be inspected at least once a year, give us a call to schedule your roofing maintenance service. With proactive roof inspections, we can locate potential leaks and damage to your Seattle roof. Fixing minor repairs is much cheaper and easier than waiting until a serious structural problem has occurred.

---
Our Roofing Maintenance Services Include:
Residential roof maintenance
Roof safety inspections
Roof repairs
Roof damage inspections
Roof check-ups
Leak inspections
---
---
What Customers Think about Our Roof Maintenance Services:
---
They were fabulous. They quoted us an appropriate amount, and they did really good work. I am from the construction background and I can see that the level of work they did was quality work. Their professionalism was outstanding, and they were more than happy to work with other professionals who wer [...]

---



Star Roofing did an excellent job on the roof. They were courteous, on time and efficient. Their bid was not the cheapest by any means but we felt that they would deliver a quality product and we were pleased.

---



---
Recent Posts about Roof Maintenance:
Does Your Seattle Home Have a Leaky Roof?

Finding out where a leak is on your roof isn't always as easy as it would appear to be. When trying to locate the source of a leaky roof, use the following guidelines to assist you. NOTE:whenever you see the words "the leak area," it refers to an area within a 10 foot (3 meter)...

Read More
---
If you're looking for professional roofing maintenance in Seattle, WA, please call 425-290-7827, or complete our online request form.