Seattle Roofing Systems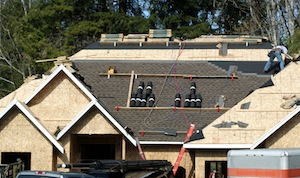 At Star Roofing and Construction, we believe that there is only one right way to install a Seattle roof, and that's the way specified by the people who manufacture roofing system products.
A copy of the manufacturer's guidelines, warnings, and directions are printed on every bundle of roofing shingles sold, to ensure that roofing contractors can easily comply with their specifications. If the roofing contractor you are interviewing isn't comfortable working closely with the manufacturer guidelines, you run the risk of having your roofing system warranty voided.
Our experienced roofing contractors are trained to provide manufacturer-specific Seattle Roofing system installation. We know how to properly combine different building materials and brands in accordance with all warranty requirements, to ensure that your new roof will protect your home for years to come.
Preferred Roofing Manufacturers

Star Roofing Group is proud to offer the GAF Roofing System. GAF is the nation's largest manufacturer of roofing materials. The GAF System Plus warranty is the strongest in the business. Learn More »




Today, the available array of shingle styles, colors, and materials is matched only by your imagination. CertainTeed Roofing systems offers a multiple of different shingle types and complete home protection systems. Learn More »




For commercial roofing, we use Firestone Building Products Company the driving force in the commercial roofing industry. Large or small, new or reroof, Firestone is your single source for quality roofing systems. Learn More »




CertainTeed is a leader in roofing materials and components. Creating many diffrent top level paddings and underlays including Black Diamond and Diamond Deck. Learn More »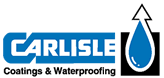 Carlisle Coatings & Waterproofing Incorporated offers a complete line of waterproofing and moisture protection products for the architectural, general construction, industrial and maintenance industries. Learn More »


---
---
Recent Posts about Seattle Roofing Systems:
Getting Ready for Your Seattle Roof Installation

Repairing or replacing your old roof is a necessity when you are experiencing leaks, but there are also other situations where you will need to seek professionals for roof installation. Seattle roofing contractors can assist you with all your roofing needs. Choosing a Contractor The most important aspect of choosing a roofing contractor is to...

Read More
Seattle Metal Roofing Facts

In the past metal roofs were not considered to be traditional roofing. However, they are gaining in popularity because of their features. Metal roofs are durable, very lightweight, maintenance free, fire retardant and energy efficient. Metal can be formed to imitate the appearance of almost any other style roofing. Metal roofs have a life expectancy...

Read More
---
If you're looking for a professional roofing systems contractor in the Seattle, WA area, please call 425-290-7827, or fill out our service request form.