Are You in Need if a CertainTeed Roofing System in Seattle, WA?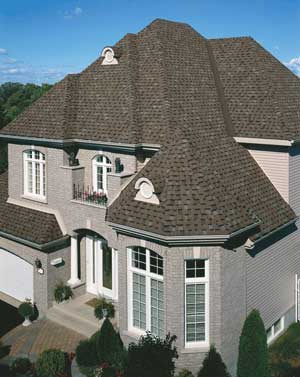 There is only one Seattle CertainTeed roofing system contractor that can deliver you such an amazing roof and that's the pros from Star Roofing and Gutters. We've been around the area since 1983 and are still growing stronger everyday. When you need a top-notch roofing system, then go with CertainTeed.
When you get a CertainTeed roofing system on your home you'll be getting a quality roof that comes with a warranty. So if anything would happen to go wrong with your roof, Star Roofing and Gutters will be out to repair it.
Did you know that most low-slope roofing systems have three primary elements?
Weatherproofing layers – This is quite the important element as it prevents water from entering in your system which could destroy and rot your roof very quickly.
Reinforcement – These roof systems are durable and hard to beat up. They are the best in roofs that money can buy. If you're looking for a reinforced roofing system, then come to us.
Surfacing – Surfacing is the component that protects the weatherproofing. It also protects your roof system from the sun's UV rays and other harsh weather elements.
Many commercial roofing systems feature roof membranes that perform more than just one function. If this sound like the type of roof that you're looking for, then contact the representatives at Star Roofing and Gutters.
A BUR or (built-up roofing) system gets its name from the building of a roof on site that utilizes layers of base, interply and cap sheets. Other interfacing may be used in this such as a liquid coating or gravel. Contact your Seattle CertainTeed roofing system contractors today at Star Roofing and Gutters for more details.
Now hot asphalt is the bonding agent. It also serves as the waterproofing agent between layers. The BUR is most suitable for low-sloping roofs. When you get into the higher quality of BUR materials, the more fantastic the roofing system will actually be.
Back in the 1970's, there were technological advances in asphalt sciences. This eventually led to the development of modifiers such as atactic polypropylene (APP) and styrene-butadiene-styrene (SRS). This added to unblown asphalt. All these additives add to the character of roofing system that you'll get when you go with CertainTeed.
When the combination of a SBS sheet is conjunctive with a BUR base sheet, this results in a hybrid roof that offers the best in both systems. This leads to better performance and longevity for your roofing system.
Never fear…we have your Seattle CertainTeed roofing systems at Star Roofing and Gutters. Our roof techs can repair and maintain them so they last you a very long time. Contact us for more information on these quality roofing systems.
---
If you are looking for a professional CertainTeed Roofing System in Seattle, WA, then please call 425-290-7827 or complete our online request form.